On Tuesday, Sebastopol's City Council will hear the county present a draft of a new joint-powers agreement to govern our county libraries.The need for a revised joint powers authority agreement arose from library mismanagement and the historically unprecedented 25 percent cutback in hours in every one of our county libraries more than two years ago. The cutback has affected countless families with young children, including mine, as well as seniors, people who rely on the libraries' now-overcrowded Internet terminals and the more than 100,000 of us who use libraries regularly.Thousands of citizens have signed petitions urging our county government, and the now departed library director, to restore funding for these hours, even on an interim level. Unfortunately, our pleas have fallen on deaf ears as our county supervisors refuse to take any responsibility to provide interim financing to restore these vital hours to our community until the underlying funding and managerial shortfalls can be addressed.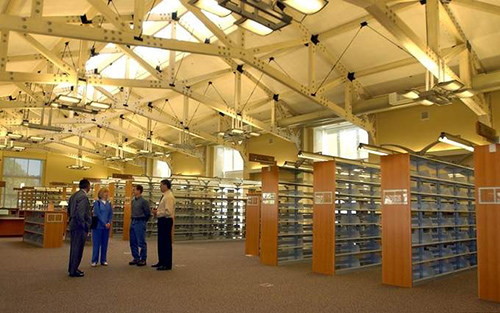 The new joint powers agreement does a good job of addressing the shortfall in the long term, by providing a base level of scaled-back hours, while allowing our cities to raise funds on a local level to restore hours in their local libraries.At my request, in April 2008, before the Monday and evening closings began, Sebastopol Mayor Guy Wilson and the City Council wrote to the library director to ask that our city be allowed to raise money to restore local hours. Our request was refused, because the existing agreement dictated that any funding raised for operations needed to go to the larger county library budget, where the library commission could do with it as they chose.The revised agreement wisely allows local government to provide or raise funds to restore hours to our local libraries. Speaking on behalf of thousands of taxpaying citizens who have signed petitions calling for hours to be restored, I believe that three years of reduced hours is already long enough and that we need to budget to reopen libraries Mondays and evenings in the upcoming fiscal year, starting July 1.
During the joint powers agreement hearings and feedback process in each member city over the next month, I suggest that citizens ask our representatives to request additional language in the revised agreement, stipulating that a newly constituted library commission inform each city as soon as possible about how much it would cost to restore hours locally to pre-cutback levels. Without this essential information, which has now eluded local government for more than two years, we will not be able to restore library hours in the coming year and may have to wait many more years before this vital, much loved service is restored to our communities.
Jonathan Greenberg, a financial journalist and author, is the founder of Progressive Source Communications in Sebastopol.