Jonathan Greenberg is an award-winning national investigative journalist and author who has written three of the most widely-read exposes about Trump's career ever published on the Washington Post. Jonathan was the notorious Forbes 400 reporter who taped two long Trump calls in 1984 in which he pretended to be the fictitious John Baron. His Post expose about this, with audio here, has been the subject of monologues on Colbert, the Daily Show and Seth Meyer's A Closer Look. Jonathan has appeared live on a dozen top news shows, including Chris Cuomo's CNN Good Day and most recently on CNN's prime time Upfront with Erin Burnett to expose Trump's latest lies.
Jonathan was a Web 1.0 pioneer, founding Gist Communications in 1996, an Internet company that competed successfully with TV Guide Online. In 1997, Gist was one of just 14 websites in the world to be named a winner of the First Annual Webby Awards in San Francisco.
Jonathan's professional career began as a fact checker at Forbes Magazine, where he advanced to the role of the lead reporter in creating the first Forbes 400 listing of wealthy Americans, as recounted in this recent article for Forbes' 100th anniversary issue and more extensively in this biography of Malcolm Forbes.  Jonathan has been an investigative financial and political  journalist for such national publications  as The Washington Post,  The New York Times,  New York Magazine, Mother Jones, Forbes, Town & Country, Money, GQ, Manhattan,Inc., The New Republic, and Alternet.  From 2011 through 2017, Jonathan was a blogger for the Huffington Post, where his narrative-transforming reporting and analysis about subjects like Bernie Sanders, Monsanto and Native Hawaiian water protectors achieved some of the widest readership of any HuffPost writer on these subjects.
Jonathan's nearly 40 years of professional media and reporting experience has been enhanced by a Yale Law School Masters Degree fellowship program, from which he graduated with honors in First Amendment Law from internationally renowned attorney Floyd Abrams and then Yale University President Benno Schmidt.
Jonathan is the author of the critically acclaimed biography Staking A Claim: Jake Simmons and the Making of an African-American Oil Dynasty, which a Washington Post Book World front page review called, "a rare biography that challenges the readers senses in the same the way science fiction does."  In 1992, he edited Buying America Back: Economic Choices for the 1990′s, an anthology of 45 progressive solution-oriented essays called by Publisher's Weekly,  "An immensely important resource for policymakers, community activists, and everyone concerned with building a more humane future."
Jonathan runs a public interest non-profit media publisher that he founded in 2015 to publish the Sonoma Independent and the Maui Independent news websites.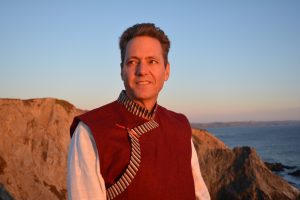 Jonathan is the founder of   Progressive Source Communications, which helps public interest groups tell their story directly to the public.  Progressive Source has managed web videos, strategies and sites for the the ACLU, the Lakota People's Law Project, Stonyfield Farm, the Virgin Foundation, Physicians for a National Health Program, Solar Cookers' Carbon Offset Campaign, and the Bella Abzug Leadership Institute.
Progressive Source created the new Stop Poisoning Democracy Campaign to overturn the 'Monsanto Doctrine and created a petition that gathered more than 43,000 names. Progressive Source also produced and co-scripted Hearts on the Ground, a 12 minute video documentary about the plight of Lakota foster children that was an official selection of the 2015 Freedom Film Festival and has been viewed by more than 50,000 people. An accompanying MoveOn petition created by Progressive Source for the Lakota People's Law Project titled 'Free the Lakota Children"  received more than 70,000 signatures, more than any contemporary petition for Native American rights.
Prior to starting Progressive Source, Jonathan founded Gist Communications and raised more than $20 million to run it for six years. At Gist, Jonathan managed a staff of more than a dozen editors and writers, as well as more than 70 software engineers, producers, designers and marketing professionals who built, implemented and maintained custom TV listings and daily entertainment news. Gist's websites reached millions of viewers, on behalf of dozens of clients in three countries, including Yahoo, AOL, Microsoft, NBC, CBS, USA Today, CNN, Axel Springer, Hachette Lagardere and Hewlett Packard.
From 2005 through 2006, Jonathan was vice president of Fenton Communications, where he created and managed media outreach, messaging and advertising campaigns for clients, including the two "Save Darfur" rallies in Washington and New York, and Helen Hunt's "Faith & Feminism" Internet video and ad campaign.
Jonathan worked for local government in the year following the attacks of September 11, 2001, when he was appointed Policy Director for the New York City Council's Select Committee on Lower Manhattan Redevelopment. On behalf of the Chair of the Committee,  Lower Manhattan Council Member Alan Gerson, Jonathan directed media and public policy campaigns and was the City Council's lead analyst for federal relief programs. Jonathan organized and managed hearings for the Redevelopment Committees to receive input from small businesses and residents whose lives and livelihoods were decimated by the historic attacks. Jonathan's work resulted in more than $250 million of federal funds being re-directed to needy businesses and constituents in the impacted area.
In addition, a City Council hearing of the Lower Manhattan Redevelopment Committee managed by Jonathan and follow up political consensus building work succeeded in reversing a federal plan, after 9-11, to permanently move the U.S. Customs House and 750 jobs from its historic home of more than 200 years in Lower Manhattan to Elizabeth, New Jersey.  In June, 2oo2, Committee Chair Alan Gerson introduced a City Council resolution urging the U.S. Treasury to return the U.S. Customs House to its historic home. With the help of a unanimous City Council, Senator Chuck Schumer, Senator Hillary Clinton and Mayor Michael Bloomberg, four months later the Treasury Department reversed its position. More than a decade later, the U.S. Customs House returned to a rebuilt One World Trade Center tower.
Jonathan is a graduate of New York City's Stuyvesant High School, where he was a four term student of author Frank McCourt, an experience which both writers recalled in the New York Times Education life years later.
Jonathan received his B.A. in rhetoric and literature from the State University of New York at Binghamton and a Masters Studies in Law degree from Yale Law School.